Sunset Whale Watch
Aboard the Maui Diamond $95
Offered through March 25th.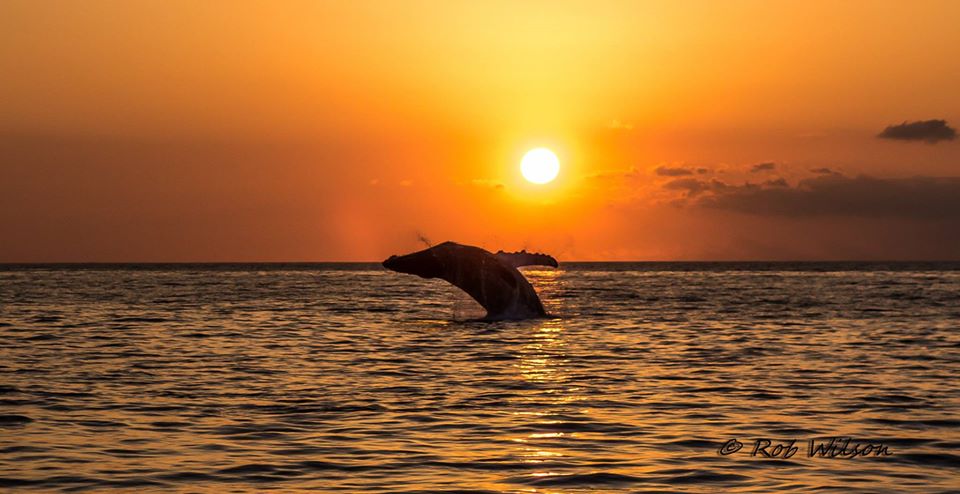 What to expect on our Whale Watches
Whales, of course!  Okay, all joking aside, the reason you should join us aboard the Maui Diamond for your afternoon whale watch is so that you can get to see the whales without having to join a crowd to do it!
Our roomy, custom built dive vessel comfortably handles divers and snorkelers in the mornings, is rated for 49 passengers, and we limit it to less than half of that for our sunset whale watches.  This guarantees you plenty of room to roam around, get comfy and watch whales without anyone's head in your way!  Oh yeah, and in 2021 there's the good ole social distancing thing - we've got plenty of room for that too.
This charter is ideally suited for photographers, as there is plenty of room and a variety of vantage points to shoot from.  Our captains are experts at spotting whales and anticipating behaviors.  We  also frequently have a professional photographer on board, available to offer tips on how to get the best whale shots with your camera.
And for the best tips on Maui Whale Watching, just click HERE to get our advice!
Charter Includes:
Whale watching with experienced guides - feel free to ask questions!
Guaranteed to see and hear humpback whales
Private Charters available for up to 14 guests for just $999
What You Should Bring:
Your camera!
A jacket (it can be windy and chilly late in the afternoons this time of year)
Clothing that you don't mind gettnig wet
Check in is at 4:00 daily, Slip 23, Maalaea Harbor - limited spots available - make your reservation now!  808-874-5332